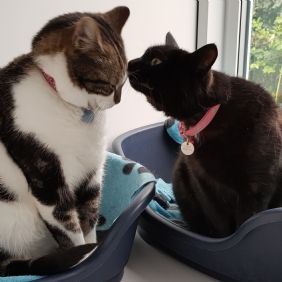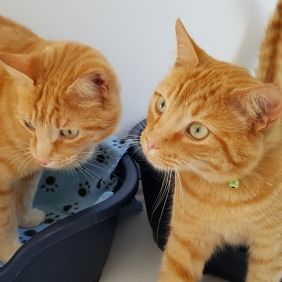 We are committed to providing the best possible care for your cat so that you can relax whilst away from home.
We are fully licensed, regularly inspected and meet all health and safety requirements.
Rest assured that your cat is insured during his or her stay with us. He or she is covered up to a maximum of £350 per cat whilst in our care. Please note that previous medical conditions are not covered and the owner will be responsible for all vet's fees and the cost of all medication.
Vaccinations
Upon arrival an up to date vaccination certificate for feline enteritis/cat flu must be seen before boarding.
Any cats showing any signs of contagious disease will not be allowed to stay with us for the sake of the other cats although we do have quarantine facilities if any cat becomes unwell during his or her stay.
We ask that flea and worming treatments are up-to-date in the interest of your cat's health and those who are staying in the cattery at the same time.
Medication
We are happy to administer any medication free of charge, including injections, while your cat is with us but please ensure that you provide sufficient medication for the length of stay of your cat.
Please also ensure that the medication is in the original packaging from the supplier so that we are clear about your cat's requirements.
If your cat is on a prescription diet please supply sufficient food for their stay.
In the event of your cat becoming ill we will endeavour to contact you first and then contact your vet unless it is out of hours when the vet on emergency call will be contacted.
If treatment or surgery is recommended, every effort will be made to contact you to obtain your consent, but if contact cannot be made, then you as the cat's owner agrees to accept the decision of the vet consulted.