Our Exciting Refurbishment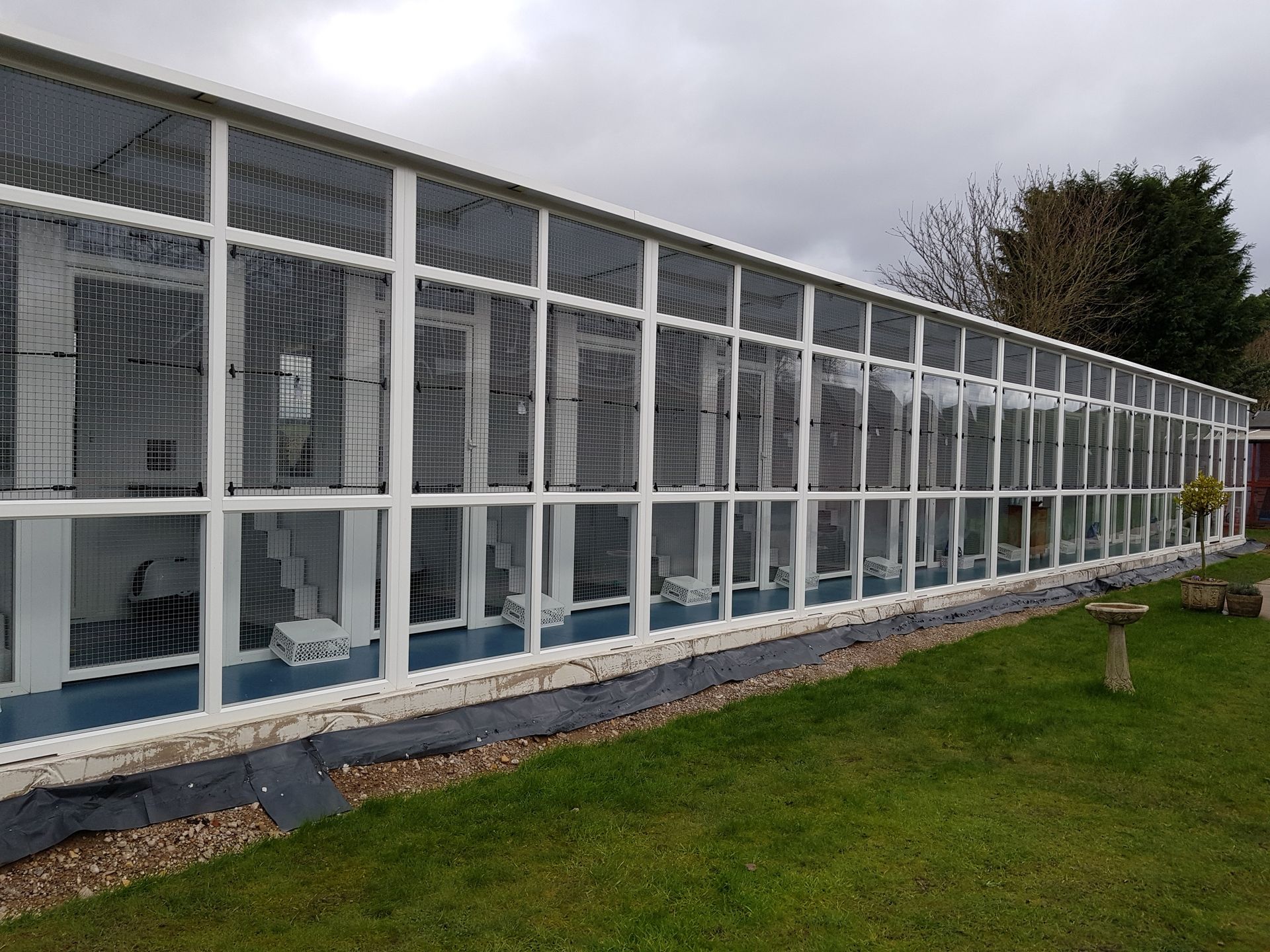 As always life has been incredibly hectic with more cats than ever each month as well as the start of the four phases of the refurbishment of the existing cat pens. The new state of the art pens will ensure that all boarding facilities exceed the national standards set by the Department for the Environment, Food and Rural Affairs (DEFRA).
Phase one of the programme was completed in November 2019 and consists of a completely new deluxe block of fourteen pens. This was quickly followed by Phase two which was open in time to receive Christmas guests. This phase saw the construction of four deluxe family units capable of holding at least four cats each.
We are now onto phase three which will be ready for Easter arrivals. This block consists of twelve deluxe pens situated at the top of our site. This more secluded 'L' shaped block is bordered by the farmer's fields and hedgerows providing peace and tranquillity.
All the new two storey pens comprise of large bedroom area with their own heater and a window overlooking the fields. There is access from the bedroom to a larger individual separate play area and all of these overlook the communal gardens and allow our guests to watch the daily life of the cattery and interact with visitors if they so wish.
Two of our existing older style blocks will remain in place until the end of this year when hopefully they will be replaced by similar pens to those described above. This will be the final phase of refurbishment.
Our guests continue to enjoy the older style pens but those who have been fortunate enough to experience the new pens have given them a 'paw' up and a 'purrfect' rating (their owners have been impressed too!)